Our Bus Fleet
Choose from our wide range of buses.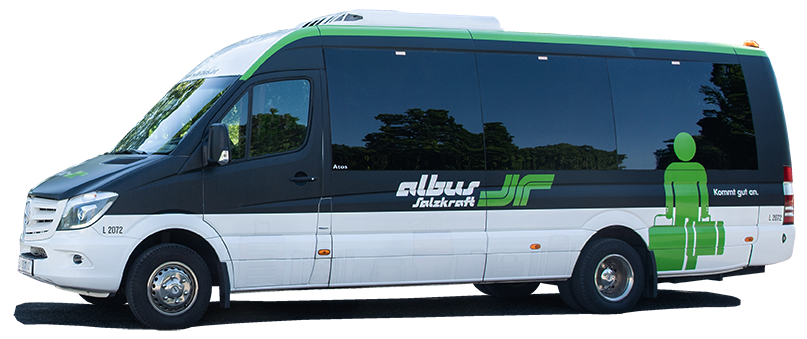 Perfect for shuttle, transfer or city tours. A small bus with the comfort of a big coach!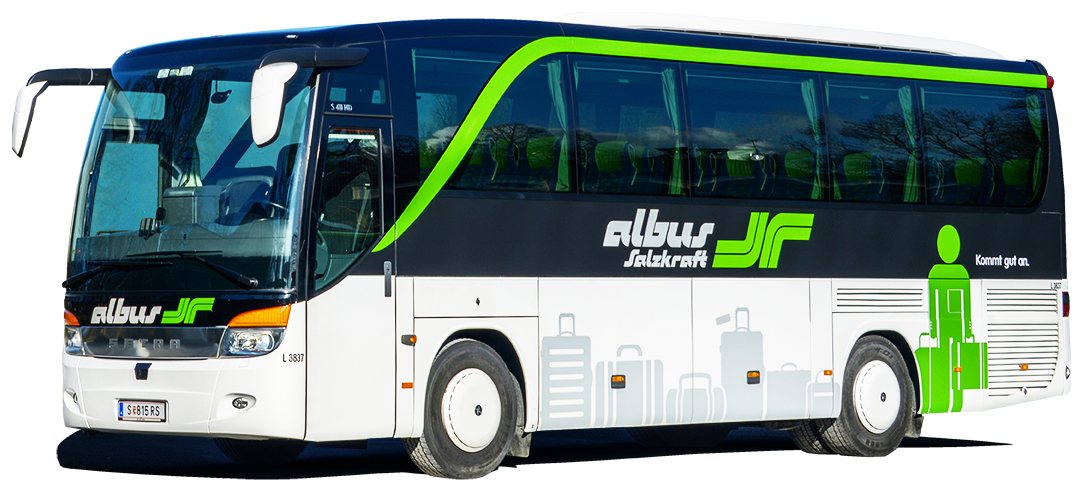 Convenient, clever and comfortable! This all-rounder is perfect for groups up to 38 people.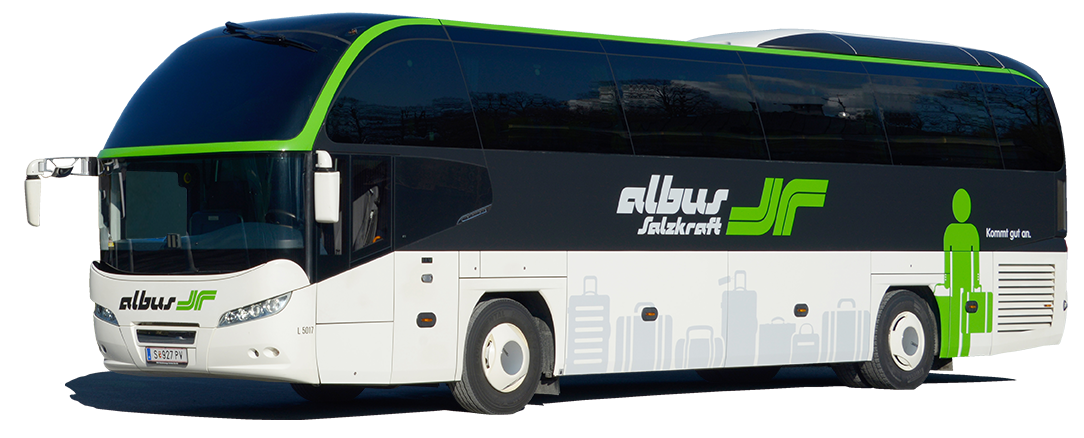 Excellent for groups up to 50 people. A luxury coach with a high level of comfort.

Comfortable with folding tables and adjustable sleeping seats. Ideal for travelers who expect the best.

Luxury bus with all amenities. Ideal for large groups!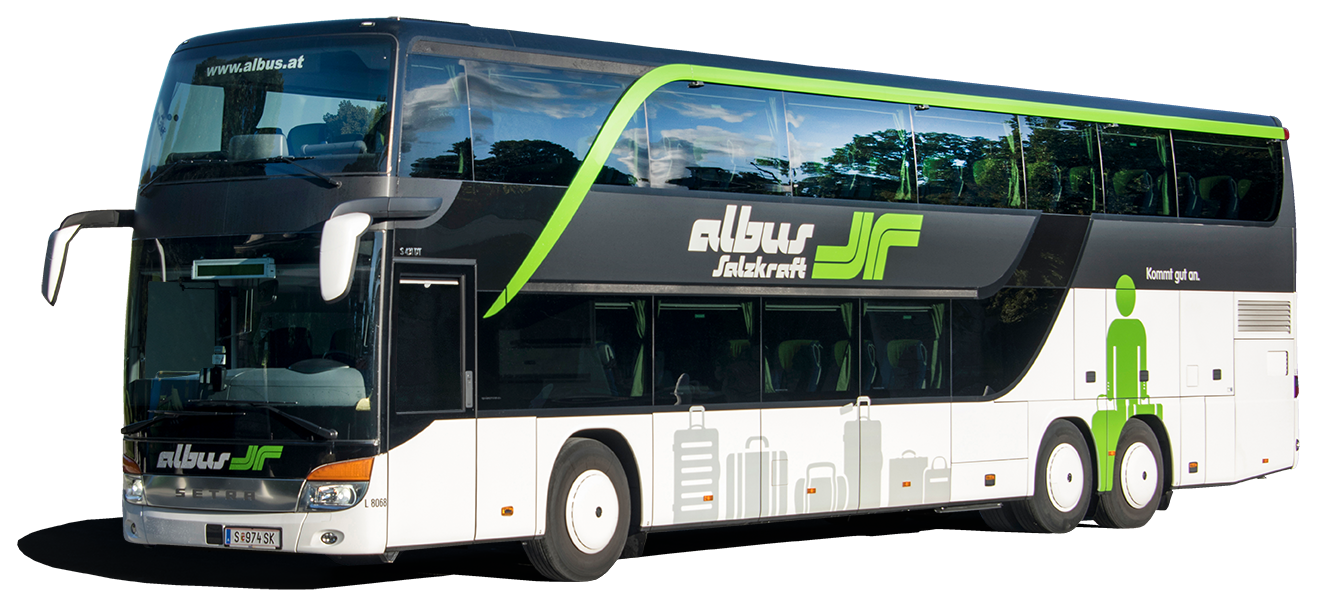 79 Seater (Double-decker bus)
First-class bus for large groups of up to 79 people. Luxurious, spacious and with many extras, such as two tables on the lower level.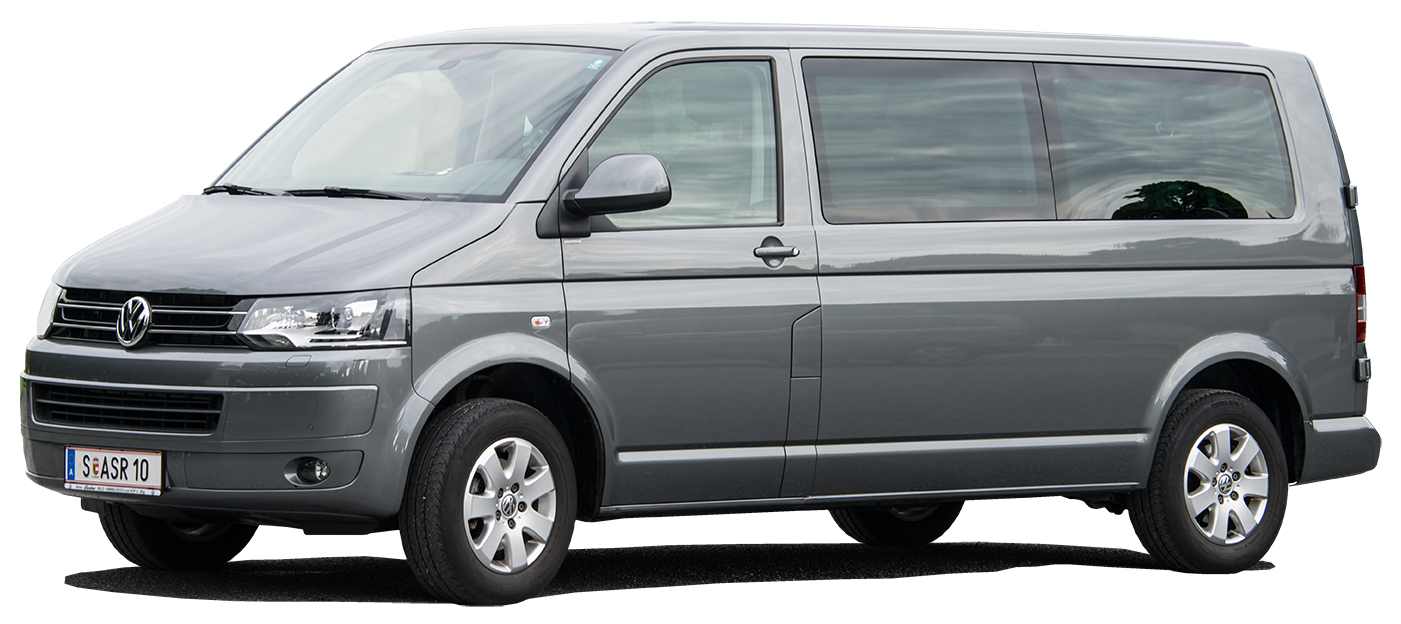 Minivan VW 8 Seater (Premium Shuttle)
Excellent for family or business travel with up to 8 people. Great amenities, high comfort.

Minivan Mercedes 7 Seater (Premium Shuttle)
Premium-class minivan for high demands. Suitable for groups of up to 7 people who want to travel in style.

Mercedes S-Class (Premium Business)
Comfortable, luxurious, impressive amenities. Ideal for business travel.

Premium Number One
(Premium Travel)
Travel luxuriously while relaxing on comfortable seats with extra large seat spacing. Ideal for medium-sized tour groups, with several tables and a club corner.
Rent a bus at Albus in 3 steps:
Rent your own bus at Albus
Would you like to rent a bus for a trip, tour or event? Then Albus is your partner, because we offer buses for every type of travel. Rent a minibus or a premium-class VIP bus with driver and benefit from a stress-free, relaxed and safe journey.
Albus is part of the Dr. Richard group, one of the largest bus companies in Austria. When you rent from us, you get modern vehicles with the amenities of your choice, so that you and your fellow passengers have everything you need. You can relax and enjoy the journey.
We plan for you
It is important to us that you do not have to worry about anything. That's why our employees plan all details of your trip. We will choose the best route and of course plan stops at reasonable intervals.
Another advantage: When you hire a bus from Albus, you pay for the entire bus and do not have to worry about organizing individual tickets for your group.
Bus trips are safe and comfortable
Unlike other forms of travel, you benefit from a high level of comfort when traveling by coach. The air-conditioned coaches offer plenty of space for every passenger. At the same time, everyone travels together, so you can chat or play games while driving.
Do you want to spice up the journey with small snacks, drinks or great music? These services are available on request. Likewise, we have electrical sockets and WiFi (in Austria) on board for your use, making your club excursion or school trip unforgettable.
Additional Services
Upon request, the following additional services are available for bus hire from Albus:
Luggage Trailers
Even bulky luggage can easily be accommodated thanks to the spacious luggage trailers from Albus.
Bicycle trailers
Do you want to combine your bus trip with a bike tour? The bike trailers from Albus are a space-saving option for transporting your bike to your Destination.
Guide
Do you want to explore your destination with a city tour? We are happy to provide certified guides.
Ski box
The Albus ski boxes can accomodate around 45 pairs of skis, for your winter sports enjoyment.
Catering
You don't want to worry about drinks and food during the bus trip? On request we can provide drinks and packed lunches for you and your travel group.
Assistance / Bus attendants
Our bus coordinators and bus attendants, will ensure a smooth bus journey.
How much does the bus rental cost?
We cannot give you an exact quote on our website. It is best to send us a request detailing your requirements for a minibus or a coach with a driver. We will calculate the price and send you a quote, which of course is not binding. If that suits you, you can make the final booking.
Let us know when you want to for depart and arrive, as well as any additional stops where passengers might want to board or alight, so that our drivers can pick you and the other passengers up at the agreed locations and bring you back.
Rent a bus for a short break
If you're planning a short break with your family, friends, or school class, then the bus company Albus is your trusted partner. Whether you need a minibus or a 79-seater double decker bus with tour guide seat - we will accommodate your individual needs, so that the journey is a great experience for all passengers. No matter where you are starting from, Albus brings you to the most beautiful destinations in Europe.
During the entire round trip you benefit from a relaxed and safe journey, because our drivers are competent and have many years of experience.
Albus and Dr. Richard are among the most modern bus companies in Europe. We will take you and your group to the most beautiful cities, the sea or the mountains.
Renting a bus means relaxed and green travel
Our goal is to take you quickly and safely to your destination, no matter where it may be. In addition, bus travel on Albus buses is an eco-friendly way of traveling, thanks to the modern Euro 6 engines.
Due to the spacious vehicle and the generously designed seats your break from everyday life starts the minute you board the bus.
Does your tour group have a lot of luggage? Our buses offer plenty of space for large and small bags and suitcases, so you do not have to worry about that either. Should it be too much luggage for the bus, we will also provide a trailer.
Albus bus rental - Your advantages at a glance:
• Buses of various sizes for family excursions, wedding parties, club or school trips
• Individual offers tailored to your needs
• Several locations in Salzburg & Tyrol
• Wide range of services so you can enjoy your trip in full
• Additional services on board available on request
• Eco-conscious travel in small or large groups
• Drivers with years of professional experience who guarantee a high degree of safety
• Plenty of storage space for luggage
• Relaxed and comfortable travel thanks to air conditioning and spacious seats